Please note, we are currently working on making the CLiP program available to you again. To express your interest directly, please contact Laura Cotrone (Education Manager) on events@pmcv.com.au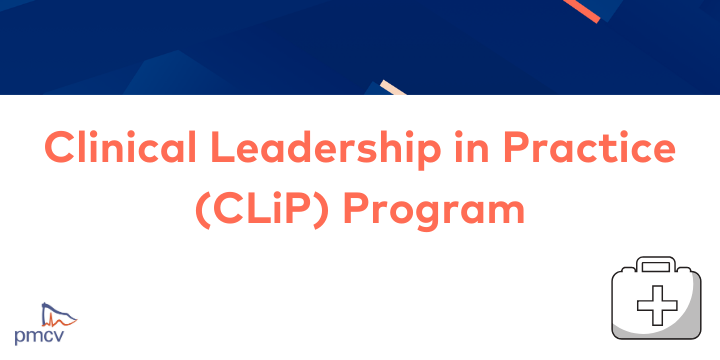 The Clinical Leadership in Practice (CLiP) Program has been developed as a revised modular format version of the Professional Development Program for Registrars.
Target Audience: Doctors working in registrar positions or who will shortly be moving into a registrar position.
Module Information, Dates and Registration
Module 1: Self-awareness and emotional intelligence
Module 2: Transition to medical management and leadership
Module 3: Communication and conflict management
Module 4: Teams and teamwork
Module 5: Supervision and feedback
For further information on the CLiP program and modules, please contact Laura Cotrone (Education Manager) on events@pmcv.com.au