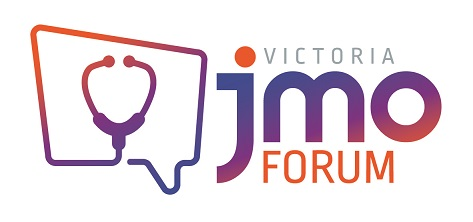 About Us
JMO Forum Victoria is a group of volunteer junior medical officers whose goals are to examine issues affecting professional development, training needs and the welfare of other JMO's.
JMO Forum has grown and achieved many accomplishments that contribute to the well being and interests of junior doctors in Victoria. These include representation from 20 Health Services, review, evaluation and development of practical resources for JMOs, PGY2 education programs, professionalism competencies for junior doctors and development of online learning resources.
​Upcoming 2020 Meetings
Thursday 19 March
Thursday 21 May
Thursday 30 July
Thursday 8 October
Thursday 10 December
Completed Projects
JMO WeLL App
PGY2 Education barriers poster
In 2019, Skye and Danielle published an article regarding the PGY2 education experience in the MJA insight.
Research Guide
Our Projects
Speciality Training
Project lead: Ru Dee Chung.
Members: Una Pak, Nicole Carter, Sarthak Tandon, David Zula, Sean Ong, Dasith,Hewage, Seamus McWhirter, Alex Gray, Gaby Bolton, Manogna Metlapalli, Suveena, Ranzil, Jason Ha, Jesse Smith, Helen Riad, Jacqueline Martin, Shubhum Joshi.
This project aims to create an easily accessible, free-to-use and centralised database on specialty training in Victoria.


PGY2 Education Training
Members: Charissa Joy, Daniel Wilson, Rebecca Shaya, Christina Guo, Jacquie Martin, Jessica Redmond, MD Mahbubuzzaman, Merav Katz, Michael Nohrenberg.
​The purpose of the JMO Forum Education Project Group is to sustain and innovate solutions for Victorian prevocational doctor education and training. Current prevocational doctor training is mixed and complicated by various factors. We seek to develop pragmatic and sustainable solutions to improve the wellbeing and education of junior doctors.
Project 1: JMO Medical Educator Model
We seek to further develop upon previous work where prevocational doctors "Learn by Teaching" in a model where prevocational doctors teach medical students. Using an innovative comprehensive online management platform, medical students and prevocational doctors may list and advertise classes for face-to-face lesson delivery. Prevocational doctors are supported as early-career teaching clinicians with a longitudinal education support package.
Project 2: Furthering an understanding of prevocational medical training
Previous work from Education Working Group has established current practices of prevocational medical training, and compared JMO and MEO datasets. There is a clear discrepancy that regional and rural sites are disadvantaged by access to training. We seek to develop a means of understanding this discrepancy further.
Accreditation Intern Core Training Requirements
Project lead: Latha Devaraja & Tom Garry.
Members: Rachel Cheong, Finland Tan, Jessica Wong, Rebecca Thwaites.
​This project aims to facilitate the achievement of core training requirements in Medicine, Surgical and Emergency Medicine rotations for interns. This could be achieved through a self-reflective log book for interns, and creating goals oriented checklist that interns can complete with their supervisors. It will involve a literature search of current United Kingdom and New Zealand guidelines.
Registrar/senior staff award
This project targets the theme of wellbeing of junior doctors and targets registrars and consultants to prompt them to consider the wellbeing of the junior doctors that are part of their team and under their leadership, and to provide them with strategies to improve junior doctor wellbeing in a practical and accessible manner.
Cover/Night Support
Members: Georgia Ramsden, Sarah Marshall, Vincent Wong, Georgie Oakman, Michael Nohrenberg.
This project aims to help improve the support provided to junior doctors during cover or night shifts by identifying successful strategies already in place and advocating for their implementation across other health networks.
Our Team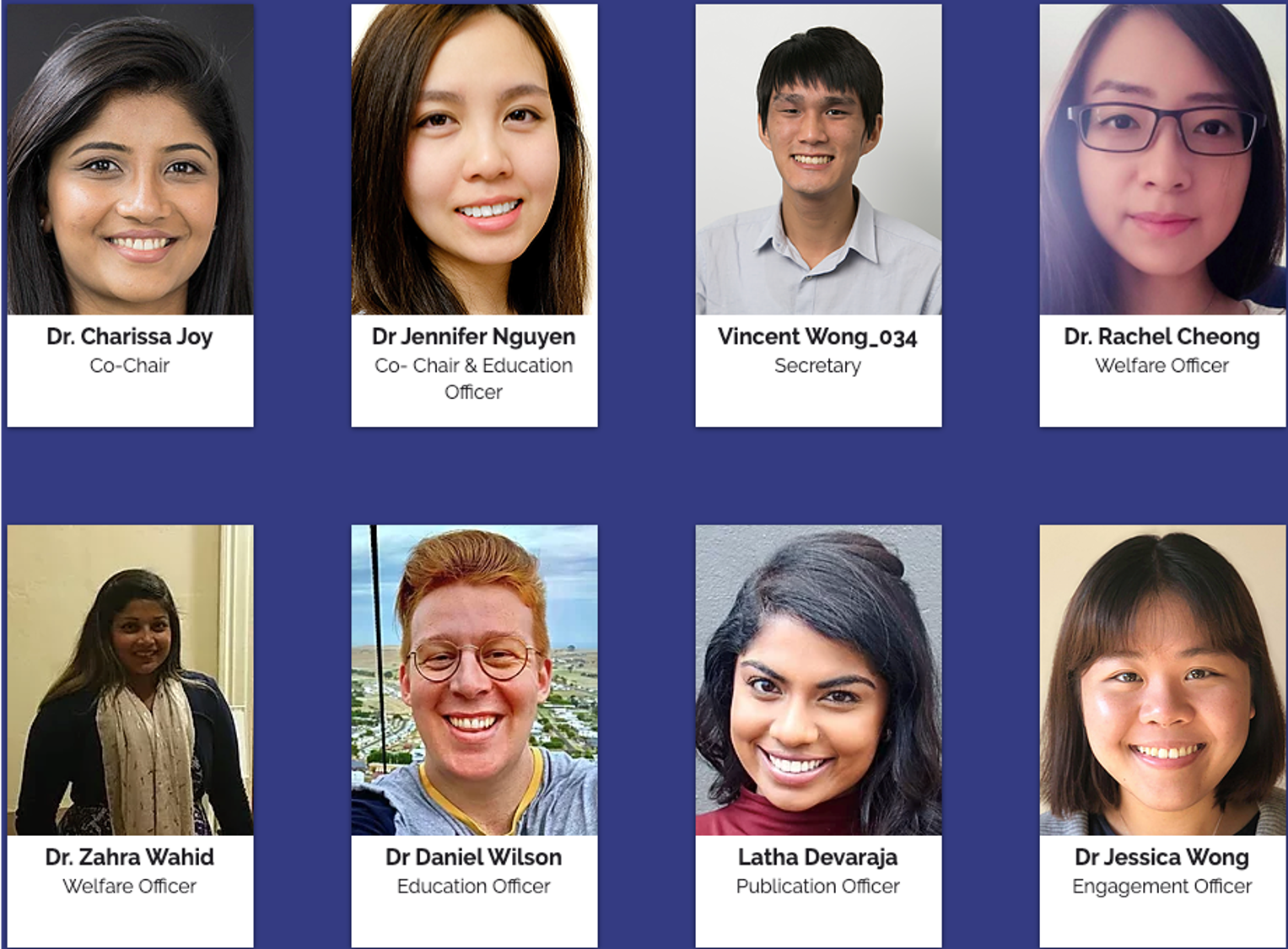 Contact Us
PMCV Office Level 8, 533
Little Lonsdale Street
Melbourne VIC 3000
Email: jmoforum.vic@pmcv.com.au
Facebook: https://www.facebook.com/JMOForumVIC/
Twitter: https://twitter.com/JMOForum_VIC